Nowadays Antivirus is becoming very much important for us. Due to the rising threats on the internet, it makes it a must-have in every system. They protect our mobile phones, tablets, or computers from various security threats. It allows us to browse the Internet safely without any fear of making our private information leak to others (by any means of viruses/spyware). It is a kind of software that is used to prevent, detect and remove malicious software's or programs. It can protect the computer from malicious spyware's, ransomware, keyloggers, trojan horses, worms, adware, and other malicious tools. They also help us from online frauds and other fraudulent tools.
Some of the antiviruses also provide protection from other kinds of computer threats like spam, online banking attacks, infected and malicious URLs, scams and phishing attacks, online identity (privacy) theft, advanced persistent threat (APT), DDoS attacks and other social engineering techniques.
Here's a list of the top 5 free and open source Antivirus tools and software which you can make use of to prevent your system from breaking down due to virus attacks. You can use this software to maintain your online safety and protect your files and other important stuff's form getting infected by viruses or worms.
1. ClamAV: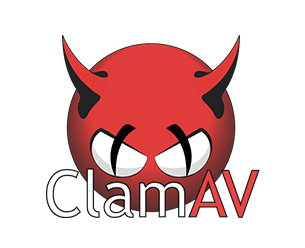 ClamAV is an open source (GPL) anti-virus engine used in a variety of situations including email scanning, web scanning, and endpoint security. It is a cross-platform software toolkit written in C/C++ and licensed under GNU General Public License. It was released on April 9, 2018. It provides a number of utilities including a flexible and scalable multi-threaded daemon, a command line scanner and an advanced tool for automatic database updates.
It supports Most of the Operating  Systems Windows, Mac OS, Linux. It includes a number of utilities such as a command-line scanner, automatic database updater, and a scalable multi-threaded daemon, running on an anti-virus engine from a shared library. Since it is written in C/C++ you must have a compiler (like gcc or clang) to run the program.
Check Official site: Check Now
2. ClamWin: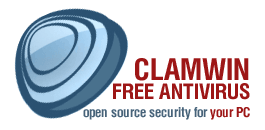 ClamWin is also a free & open-source Antivirus program for Microsoft Windows 10 / 8 / 7 / Vista / XP / Me / 2000 / 98 and Windows Server 2012, 2008 and 2003. It is based on ClamAV engine and uses GNU General Public License by the Free Software Foundation, and is free (as in freedom) software. It is written in C++ and Python.
It features:
High detection rates for viruses and spyware;
Scanning Scheduler;
Automatic downloads of regularly updated Virus Database.
Standalone virus scanner and right-click menu integration to Microsoft Windows Explorer;
Addin to Microsoft Outlook to remove virus-infected attachments automatically.
Check official site: Check Now
3. Moon Secure AV: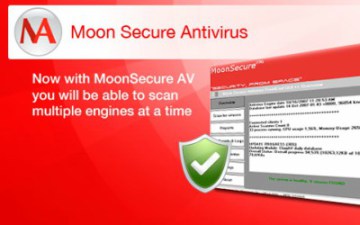 Moon Secure AV is another free & Open-source antivirus Program. It aims to be the best Free Antivirus for Windows under GPL license. It offers multiple scan engines, Net shield, Firewall, On access, on Exec scanner and rootkits preventions plus features from Commercial Antivirus applications. It also provides an on-demand scan for malware, real-time protection, live updates, low resource usages, run on all Windows from XP+, protect running application from USBs and from autoruns, which makes it perfect to make use of.
Check official site:  Check Now
4. OpenAntiVirus Project:

OpenAntiVirus Project is another free & open source antivirus software that proves excellence in reliability, effectiveness, scalability, and portability. It was founded August 30th, 2000 to build a network of anti-virus developers within the Open Source Community providing mandatory resources for communication and project management.
It provides various features which include VirusHammer, a standalone virus scanner, projects include ScannerDaemon and PatternFinder that provide antivirus protection and Squid-scan that lets you scan all traffic that is going through the famous Squid HTTP-Proxy.
Check official site: Check Now
5. Armadito Antivirus: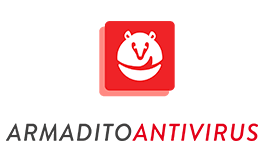 Armadito Antivirus is yet another open source antivirus tool for your servers and PCs. It protects your computers and servers from any malware and viruses. The solution is available for both Windows and Linux platform and is composed with a web-based central administration console. So, It can be accessed remotely from anywhere around the world through an intuitive interface, giving access to many features. It offers access to on-demand scanning, real-time protection, threat detection journal, technical support and many more making it suitable to use.
Check Official site:  Check Now
Thus, in this digital era, due to the rising online security threats, it is becoming very much important for a person to have installed an antivirus program to help protect his data and system from viruses or similar threats. And this makes the development and research for antiviruses very much significant. And we should also update our antivirus programs frequently to keep our system safe and secure as new threats are getting discovered every day.
Moreover, we should also be careful while exchanging or sharing files as it could be a major reason for transmitting viruses. We also have to be cautious while using our computer and should quickly able to notice or respond to any misbehave made by your computer in order to minimize the loss, as this could be a clear sign of viruses in a system.
Thanks for visiting us.
You may also like:
Do Follow Us On: