Learn how to bypass ISP & use free internet in your mobile & PC without any data plans, follow the steps given below:
1. Firstly, Install Your Freedom Application on your mobile or computer. [Download links provided below]
2. Go to https://your-freedom.net. And create an account.
[Note: You can use it without an account. But I suggest you create one to avoid Disconnection problem]
3. Open the Your Freedom App and Tap on Configure >> Account Information.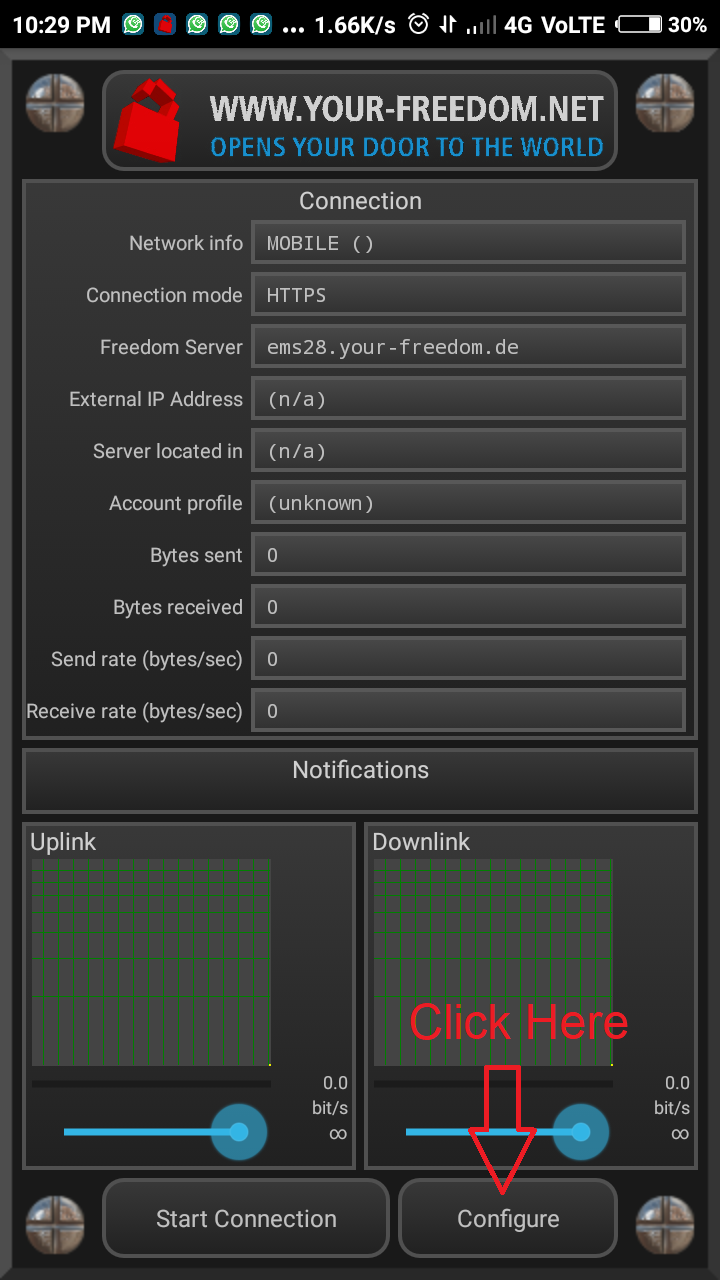 4. Type the Username & Password there. Go back.
5. Tap on Connection.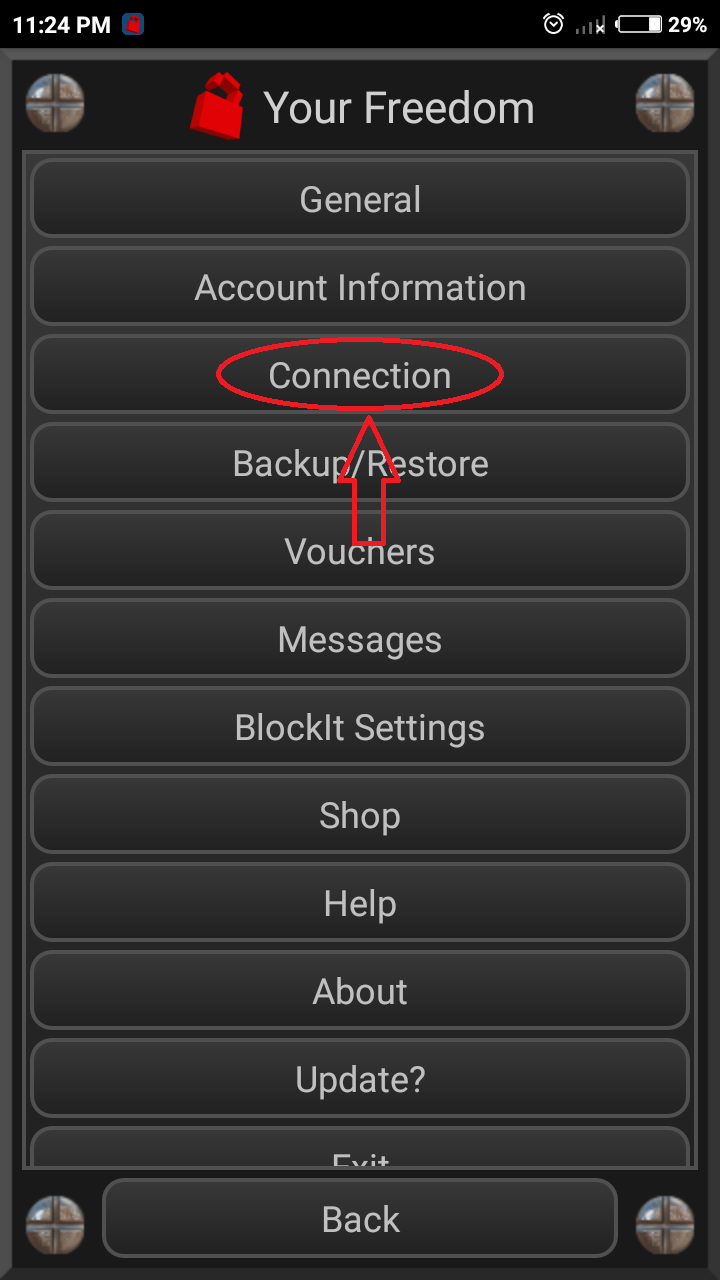 6. In the Tweaks option. Select a server located in your country. I am in India so I am selecting "India Bharati".
      Note: Make Sure You select the server in accordance with your country.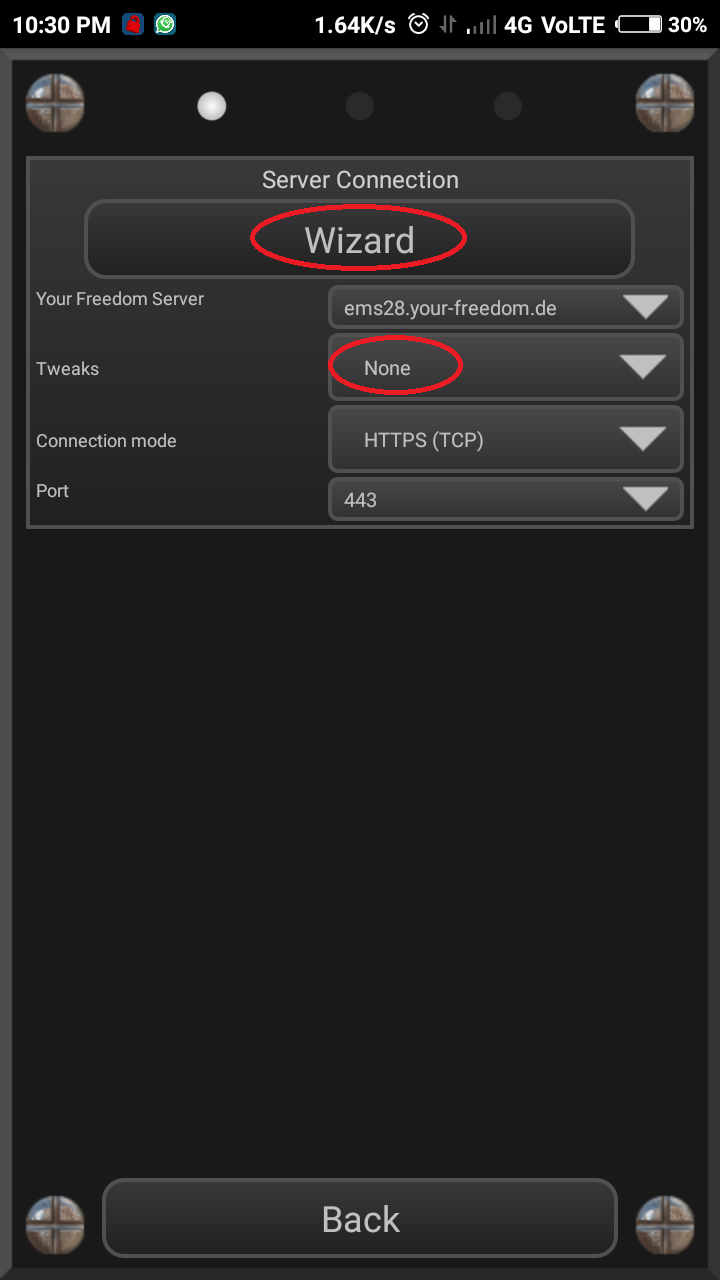 8. Select Protocols. HTTPs, HTTP, DNS, UDP.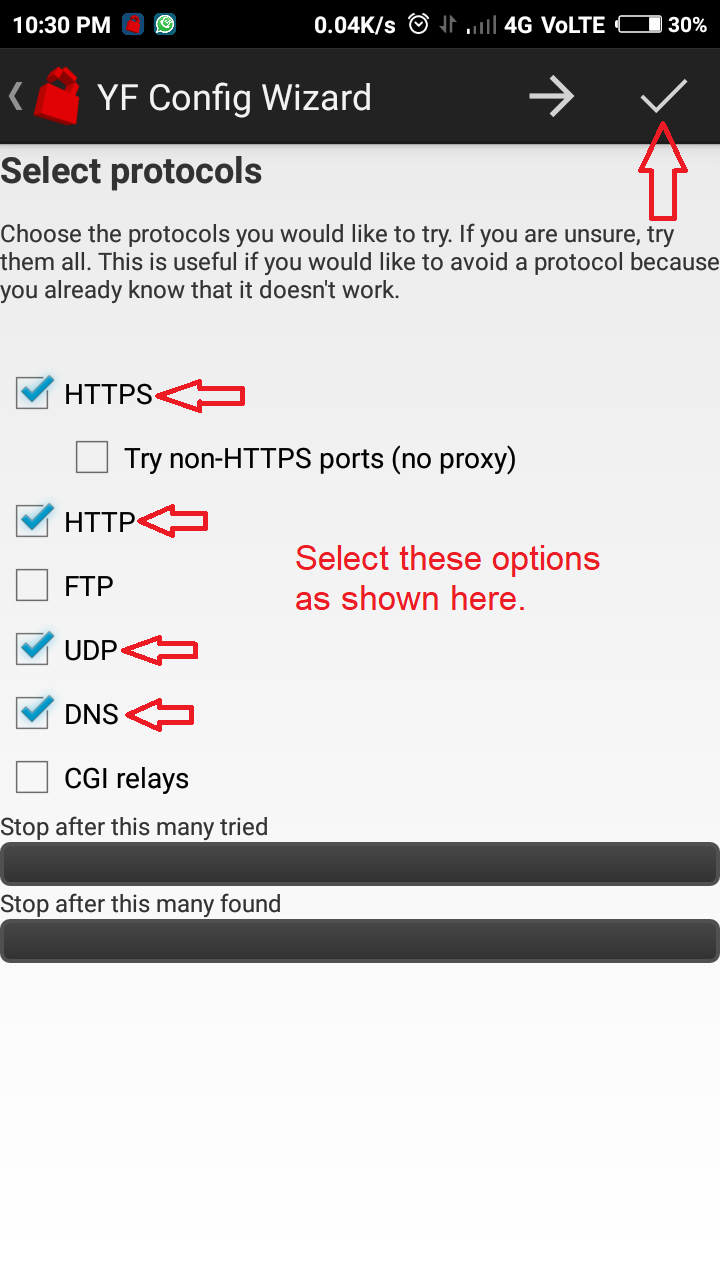 9. Now, wait for some time till the app complete the searches for servers to connect to.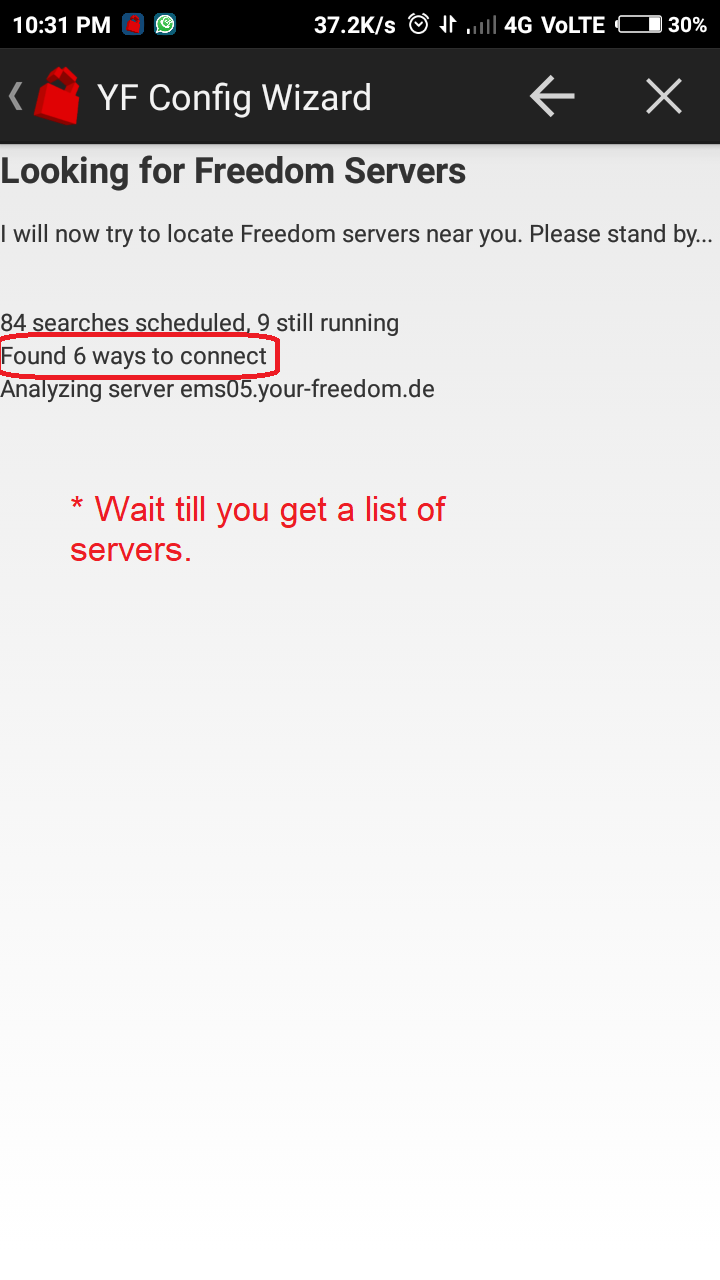 Then, A list of servers will appear.

10. Select the First server as it will provide good speed to you. You can see it will have the highest preference.
11. Click on Done. And Go Back to Home.
12. Then, Click on Start Connection.
13. Then, Your mobile will ask you for permission to set up a VPN connection. Tap on OK.
Then you will see the VPN got Connected. Now, open your favorite browser and use unlimited free internet.
I hope you followed every step given above "How to bypass ISP" and using free internet. Enjoy the trick "How to bypass ISP" and have fun. Always visit us for such kinds of stuff.
If you have any problem you can always comment down below.
Download Links:
Windows Full installer: https://your-freedom.net/ems-dist/freedom-20180405-01.exe
Android app: https://your-freedom.net/ems-dist/YF_Android-20180309-01.apk
Mac OS X: https://your-freedom.net/ems-dist/Your%20Freedom%2020180405-01.osx-oracle.zip
If the link has broken go to the official download page: https://your-freedom.net/index.php?id=3
You may also like: