Are you a Programmer or someone new to Programming?
You always need a good code editor to perform best. A code editor will make you more efficient at writing codes, assist you in editing and debugging your code, and be customizable to meet up your requirements. They will also create a comfortable user experience, making the process fun and enjoyable. Also, they are ones you spend the most time with.
Therefore, choosing a good code editor becomes very much important. There are hundreds of text editors, code editors & IDEs available for you to choose from. But, choosing the best among them can be really tricky. Every code editor has its own pros and cons and considering them while choosing it is important. Choosing a good code editor includes considering various factors, like UI/UX, speed, lightweight, load time, functionality, efficiency, etc. so that it's not only efficient & fast but also fun to work with. Read on to discover the five best code editors for you, they are best in class and good for everyday use.
1. Visual Studio Code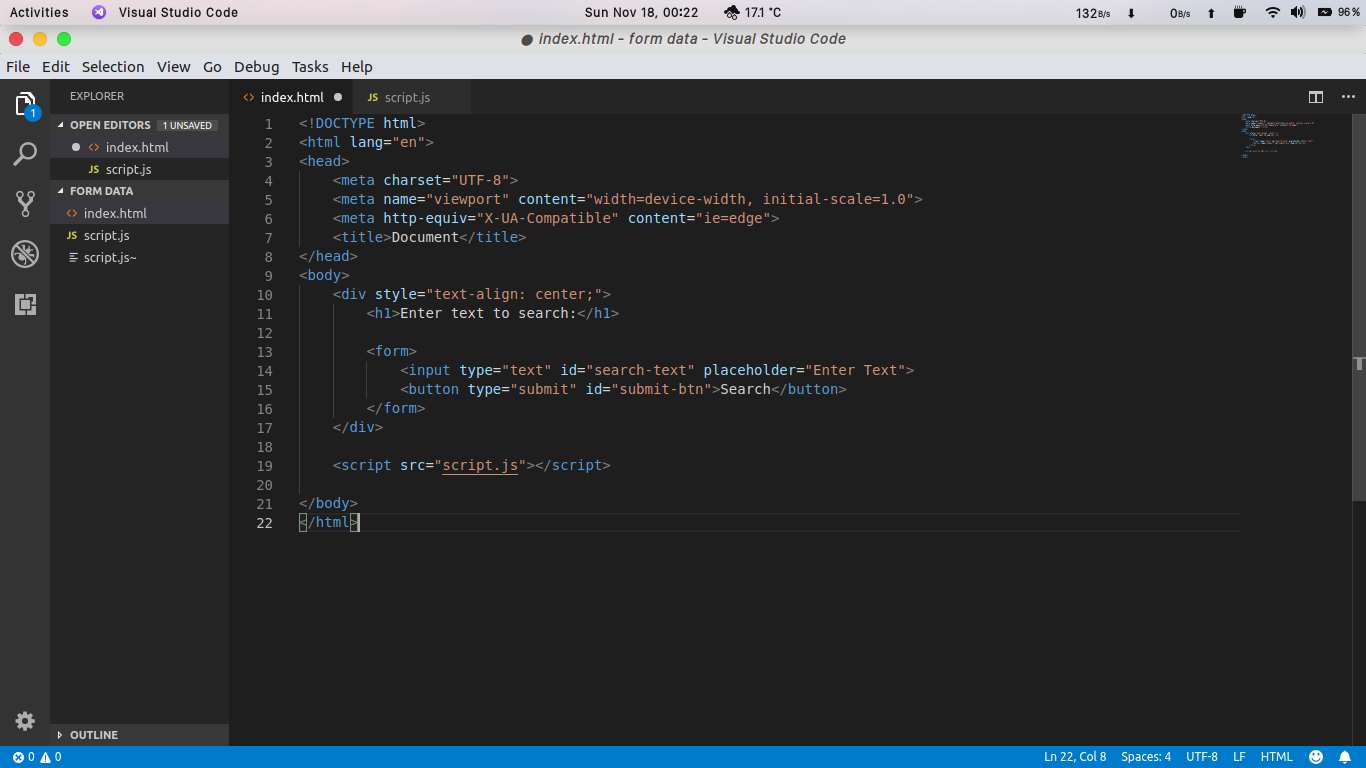 Pros
Open Source & Free
Efficient to maintain Large Projects
Good UI/UX
Git Support (built-in)
Emmet (built-in)
Cons
Slow at startup
Visual Studio Code is a code editor developed by Microsoft for Windows, Linux, and macOS. It is free and open-source. It includes support for debugging, embedded Git control, syntax highlighting, intelligent code completion, snippets, and code refactoring. It is highly customizable, one can change the editor's theme, keyboard shortcuts, and preferences. It supports a number of programming languages. VS Code is quick and able to handle the tasks quite efficiently. Also, it's my personal favorite. More info
Download: Visual Studio Code
2. Sublime Text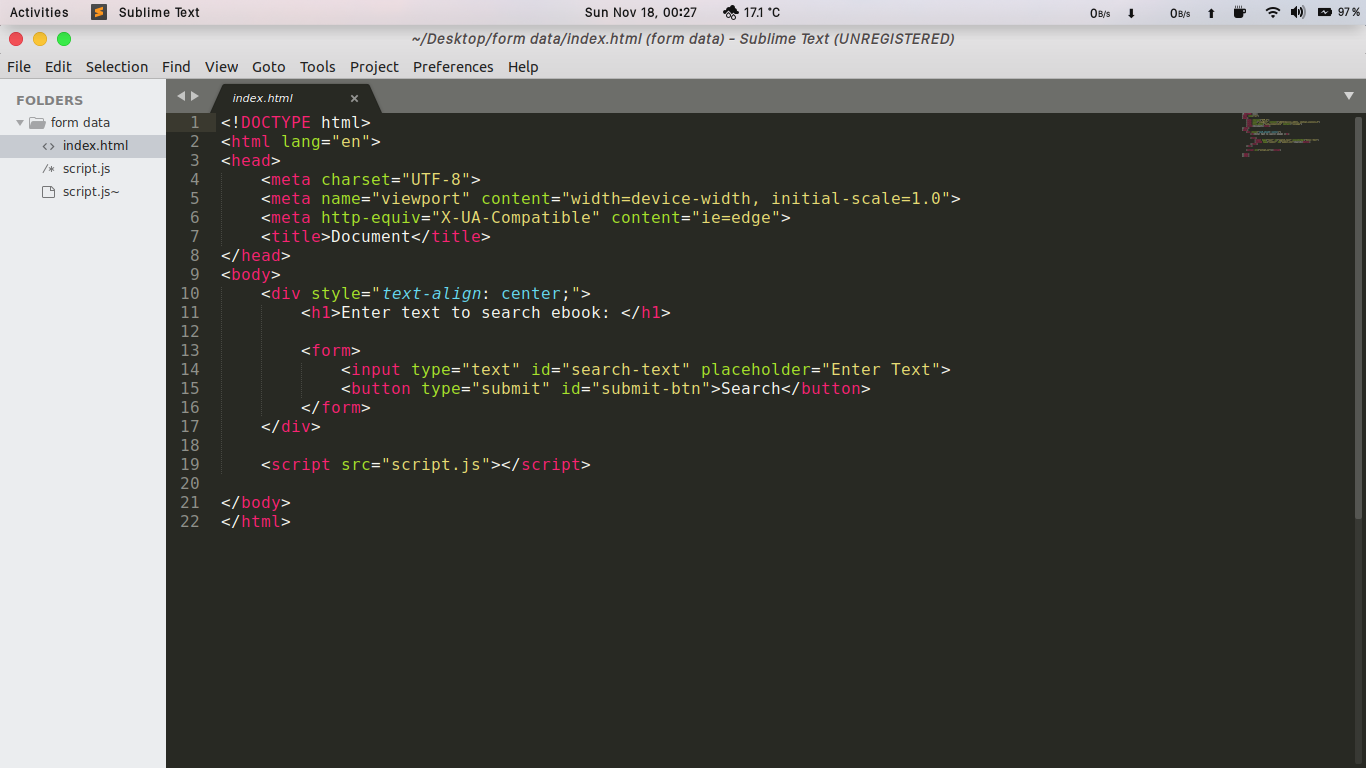 Pros
Fast,Lightweight & Stable
Highly Customizable
Medium UI/UX
Efficient to Maintain Large Projects
Cons
Paid (Need a License)
Payment popups
Sublime Text is the fastest & stable code editors I have ever encountered. It opens up as soon as one managed to click it. It can be used to edit most kinds of files. Moreover, it is highly customizable. It has access to a powerful package ecosystem, providing access to thousands of packages built by the community. The package manager makes a couple of things available, including themes to customize the editor's appearance, error highlighting, Git plugins, and many more things.
Though it is paid, Sublime Text may be downloaded and evaluated for free, however, a license must be purchased for continued use. More info
Download: Sublime Text
3. Brackets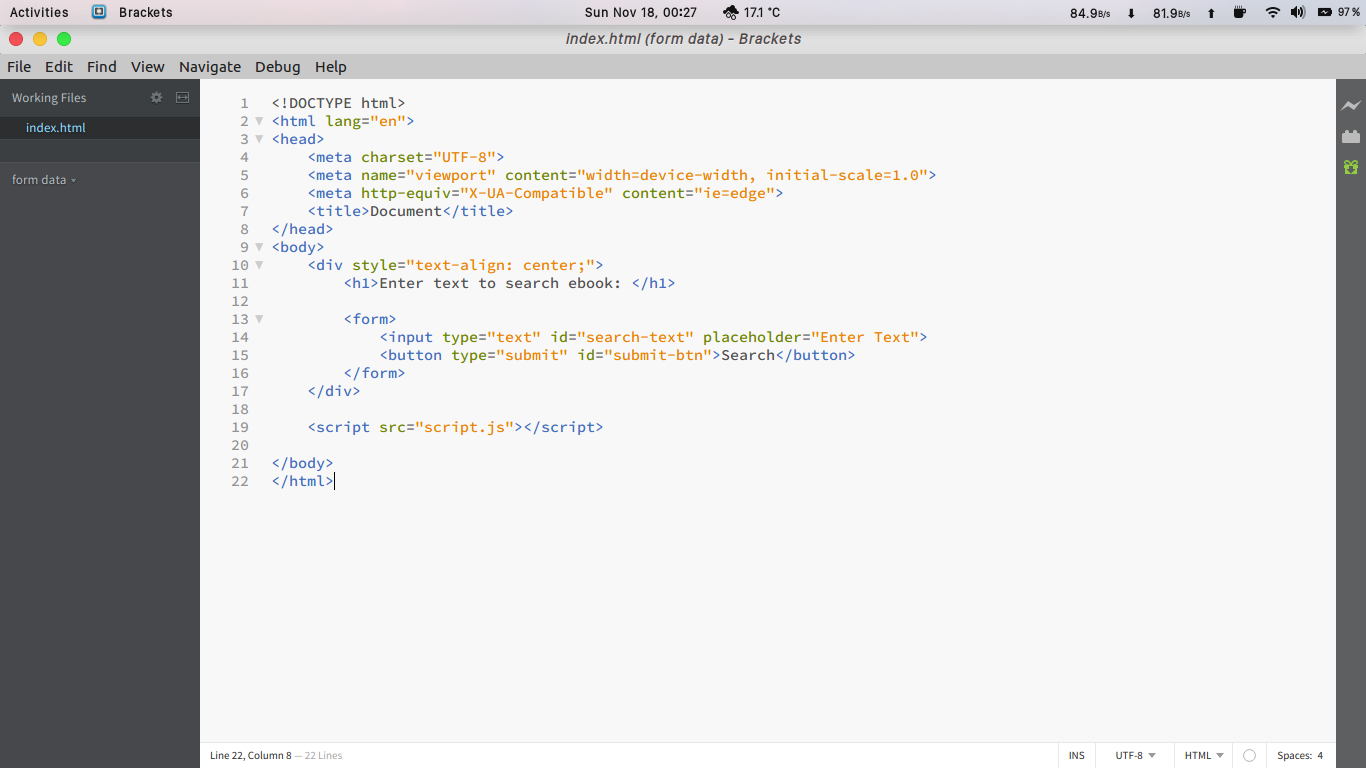 Pros
Good functionality
Simple Customizable
High UI/UX
Live Server (Built-in)
Cons
Slow to Launch
Has Performance issues
Brackets is free and open-source software licensed under MIT License. It primarily focuses on web development and is currently maintained on GitHub by Adobe and other open-sourced developers. It natively doesn't support a lot of languages but there are quite a few. Its has focused visual tools and preprocessor (like SCSS, LESS) support, Brackets is a modern editor that makes it easy to design in the browser. It's basically crafted from the ground up for web designers and front-end developers. It can also be customized by using extensions available easily through their Editor or Website. But one downfall of it is that it works a bit slowly. But its best suited for Mac OS. Besides some issues, It has a few features that make it worth trying. More info
Download: Brackets
4. Atom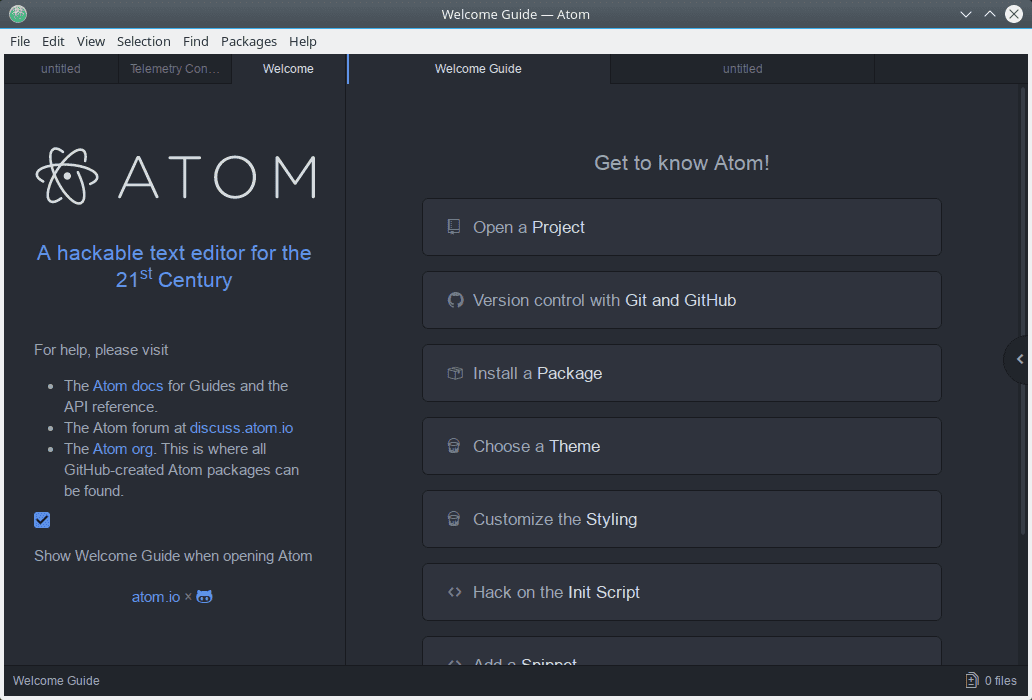 Pros
Embedded Git & Github
Highly Customizable
High UI/UX
Fast & efficient
Cons
Slow at Launch
Performance issues
Atom is a free & open-source editor developed by GitHub. It was built using web technologies. Atom is based on Electron (formerly known as Atom Shell), a framework that enables cross-platform desktop applications using Chromium and Node JS. It is a fast, sweet and reliable code editor efficient for maintaining large. You can also customize it to give it your own touch and personalize it. It also carries features like code-completion, error highlighting, syntax highlighting,  etc. making it a perfect editor for programmers. More info
Download: Atom
5. Bluefish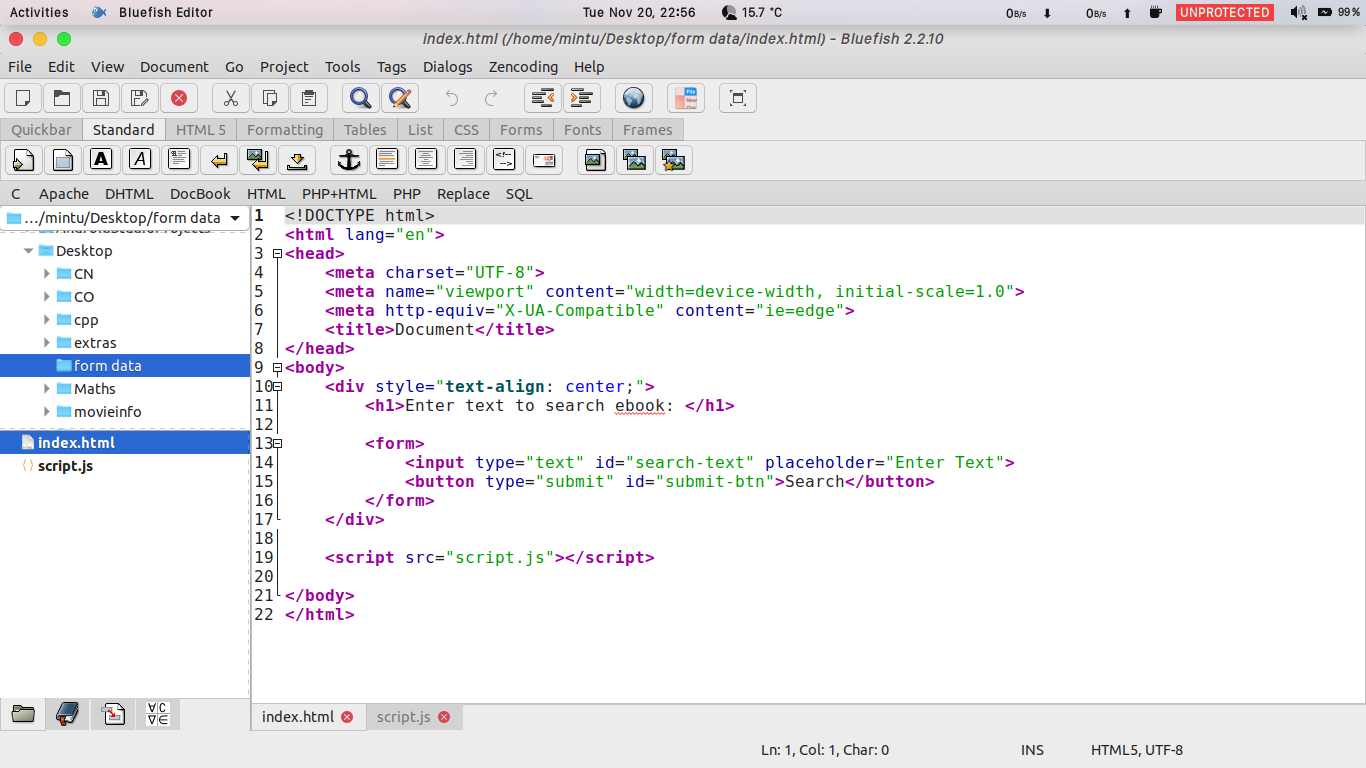 Pros
Lightweight editor
Features Rich
Medium UI/UX
Fast & efficient
Cons
Low Customizability
Performance issues
Bluefish is another open source code editor with some uniqueness. Bluefish is a powerful editor targeted towards programmers and web developers. It provides with many options to write websites, scripts, and programming code. Bluefish supports many programming and markup languages. And this makes it suitable for someone who works with different programming languages. Bluefish is relatively lightweight and easy to learn, while still providing many features of an Integrated Development Environment(IDE) to support both programming and the development of websites. It is a good editor one should definitely give it a try. More info
Download: Bluefish
Thus, these are the top best code editors for programmers. Of course, there are hundreds of other editors available. But I have mentioned only those I am familiar with and according to my personal experience. Many of you might have different choices and it's totally fine everybody has a unique taste/choice. You can also try these editors, might like them or you can be like me not sticking to only one editor, I like switching to one another. So, which editor do you use? Lets us know in the comments below.
You May Also Like: Top 5 Free & Open-Source Antiviruses for Your PC